O último Learjet 75 saiu de um hangar da Bombardier em Wichita na tarde de segunda-feira para Grand Rapids, Michigan, para entrega a um cliente da Northern Jet Management. Apenas algumas horas antes, a partida do jato leve seguiu uma cerimônia de 30 minutos de duração marcando a entrega e o fim de 60 anos de produção do Learjet.
"Não há dúvida de que hoje é um dia emocionante para muitos de nós, pois marca o fim da era de produção da Learjet", disse Tonya Sudduth, vice-presidente de operações da Learjet. "No entanto, a emoção que vi mais proeminente em todas as minhas conversas com [funcionários] nos últimos dias e meses é o orgulho. Orgulho por fazer parte desse legado incrível. E orgulho em deixar uma marca duradoura na história da aviação."
A Bombardier anunciou planos para encerrar a produção do Learjet em fevereiro de 2021, citando uma "dinâmica de mercado desafiadora" e a concorrência de novos participantes na categoria de jatos leves.
Today marks a momentous milestone for the iconic Learjet aircraft as the final aircraft takes to the sky. We honor the Learjet history by paying tribute to present and former Learjet employees for their dedication and commitment to the Learjet brand. pic.twitter.com/iBPYfPHHR1

— Bombardier (@Bombardier) March 28, 2022
Mais de 3.000 aeronaves Learjet foram entregues desde que a empresa, sob o comando do fundador Bill Lear, entregou o primeiro Learjet 23 de Wichita em 1964. A Bombardier espera realizar uma cerimônia maior liderada pelo CEO Eric Martel marcando o legado do Learjet e o futuro do site de Wichita em meados de abril. Além da produção do Learjet, as operações do site de Wichita incluem um centro de serviços, engenharia e aeronaves de missão especial.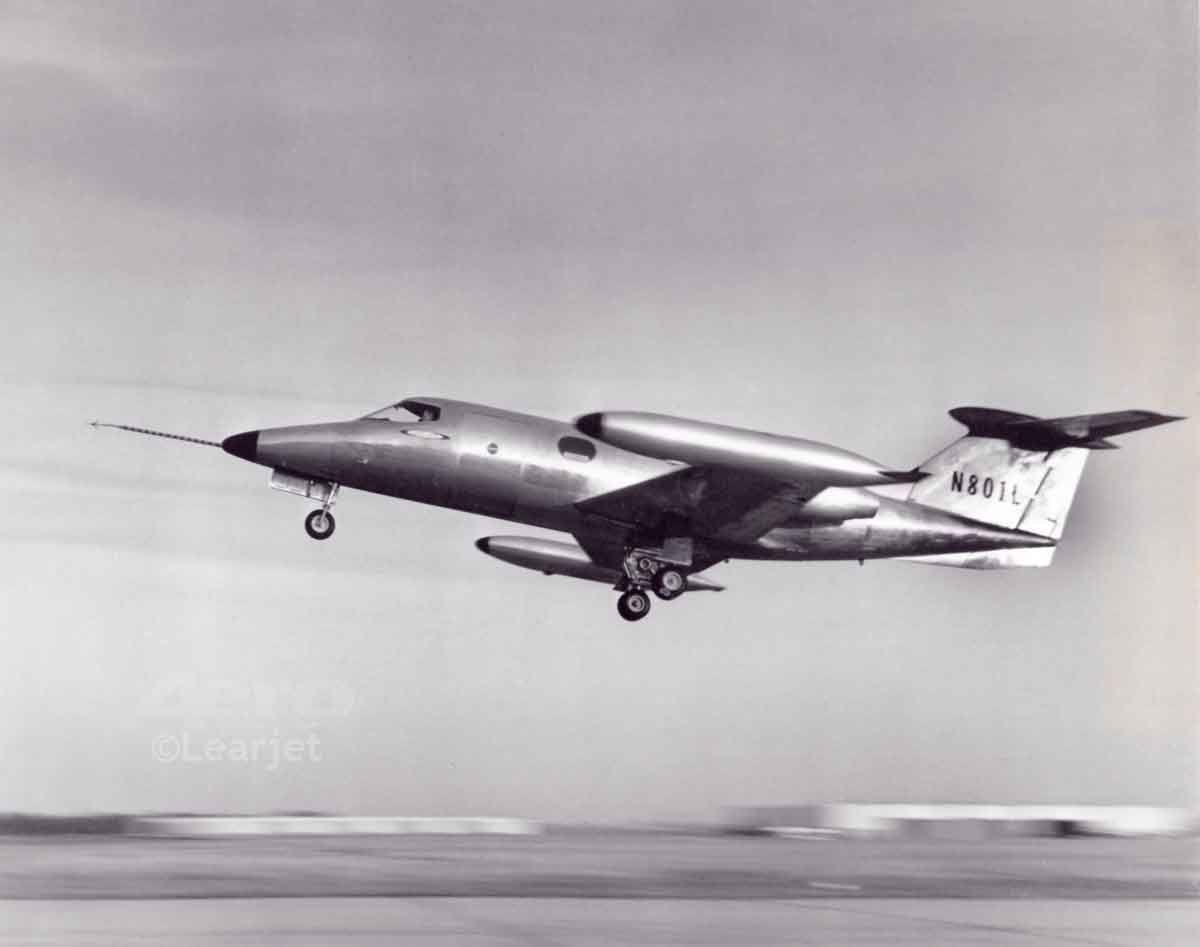 Apesar do fim da produção do Learjet, o vice-presidente executivo de operações da Bombardier, Paul Sislian, prometeu às várias centenas de funcionários e convidados presentes na cerimônia que o serviço e o suporte de peças para a linha Learjet continuarão. "A Bombardier está comprometida em garantir que essas 2.000 aeronaves atualmente em serviço continuem voando no futuro", acrescentou Sislian.
A produção final do Learjet 75 se juntará à frota própria e gerenciada da Northern Jet de 23 jatos leves, super médios e de cabine grande, 16 dos quais são Learjets. A partir daí, o Learjet 75 será entregue a um cliente não identificado da Northern Jet que será o proprietário do avião e o administrará pela empresa com sede em Michigan.
A entrega de segunda-feira representa o 24º Learjet da Northern Jet. O primeiro da empresa foi um Learjet 40XR que recebeu em 2007. Cox disse que a oportunidade de receber o Learjet de produção final foi "emocionante porque é o último".