No dia 29 de março de 2022, a Bombardier comemorou outro marco importante com a entrega do 100º jato executivo Global 7500 para seu cliente de longa data – e o maior operador de frota Global 7500 – a VistaJet.
Essa entrega, no Laurent Beaudoin Completion Center da Bombardier, em Montreal, destaca o desempenho, confiabilidade e reputação comprovados da aeronave Global 7500, carro-chefe da indústria.
Celebrating the Delivery of @VistaJet's 10th, and #Bombardier's 100th, #Global7500 Business Jet in Another Milestone for the Industry Flagship. https://t.co/kPTW5YTxZw pic.twitter.com/geVfpsrrxM

— Bombardier (@Bombardier) March 30, 2022
O evento ressalta o relacionamento de longa data entre as duas marcas e demonstra o sucesso deste jato executivo inigualável. A VistaJet planeja receber um total de 17 aeronaves Global 7500 em sua frota até o final de 2022.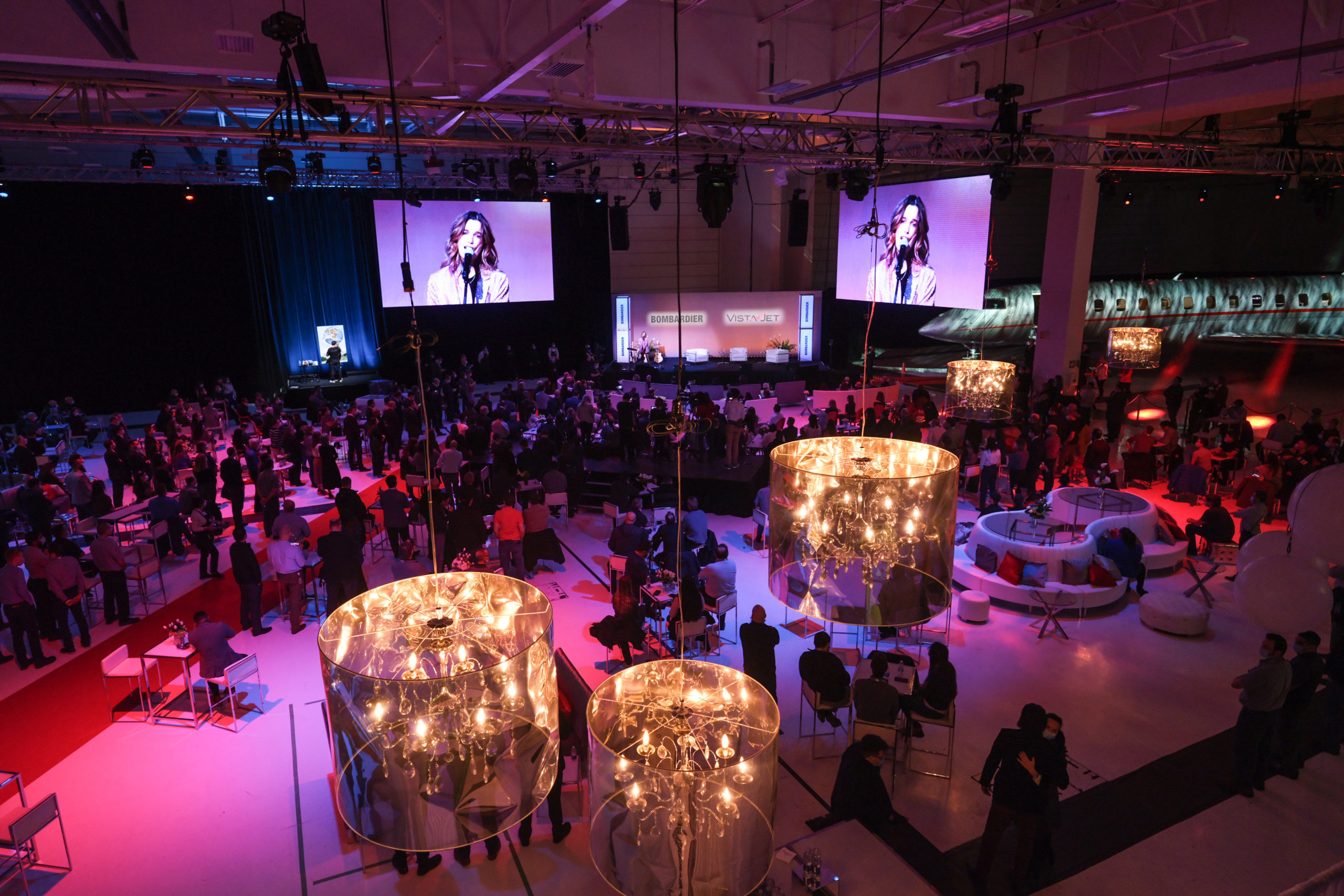 Thomas Flohr, fundador e presidente da VistaJet, comentou: "Estamos extremamente orgulhosos deste momento marcante com a Bombardier, à medida que aumentamos nossa frota Global 7500 e atendemos à crescente demanda por soluções de alcance ultralongo. A VistaJet está comprometida com um futuro de aviação sustentável e apoia a indústria global de negócios com esta expansão. Nossa oferta aprimorada de produtos a bordo do Global 7500 também garante que nossos clientes, sejam viajantes de negócios ou lazer, tenham a melhor e mais perfeita experiência de voo. Estamos ansiosos para receber mais membros e apoiar o mundo dos negócios à medida que nossa crescente frota de aeronaves Global 7500 abre uma nova era para viagens particulares de longa distância."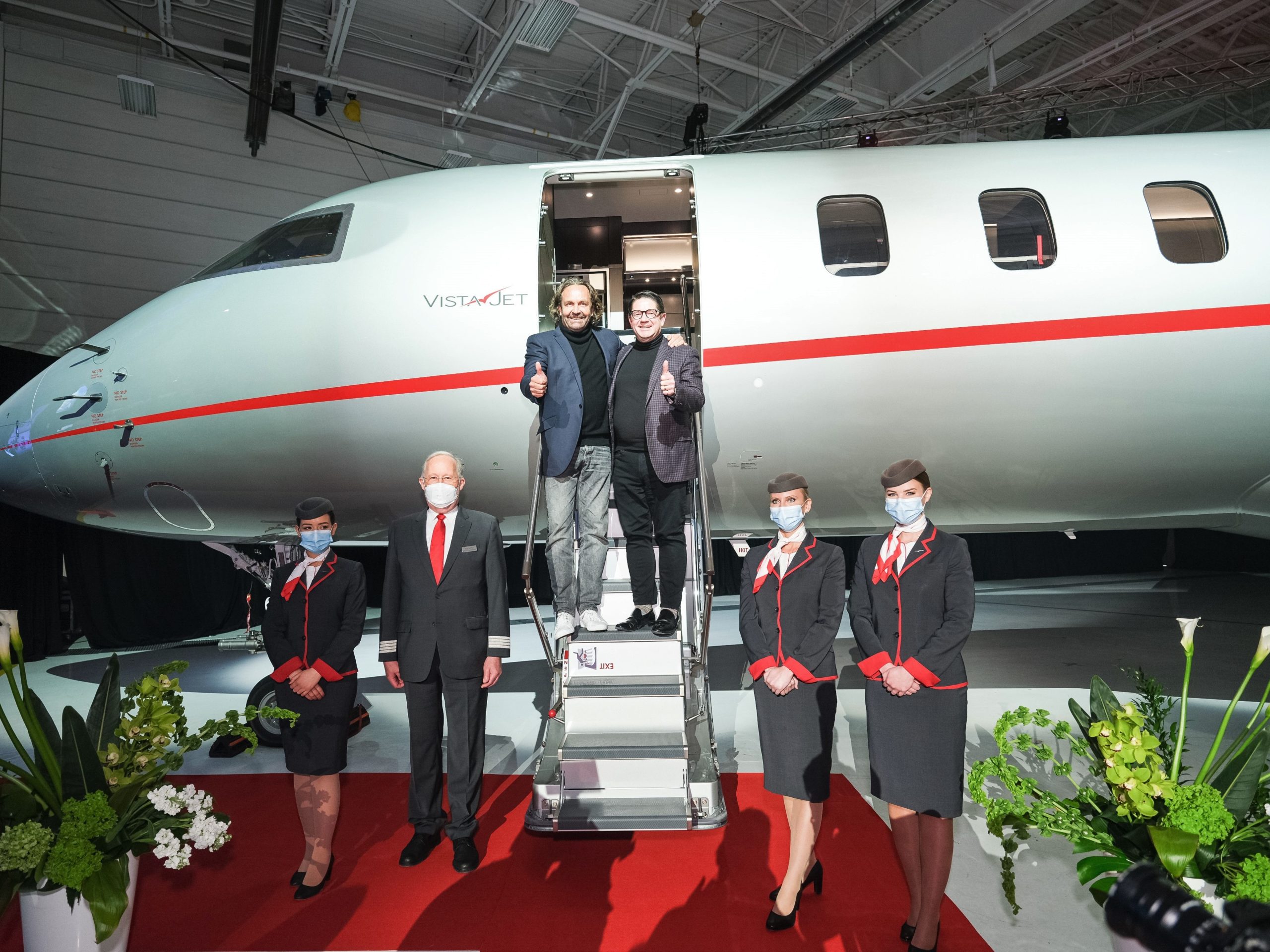 Éric Martel, presidente e CEO da Bombardier, acrescenta: "Estou muito feliz em comemorar a 100ª entrega da aeronave Global 7500 com nosso valioso cliente, a VistaJet. A VistaJet reconheceu desde o início que esta aeronave transformaria a indústria de jatos executivos e o enorme sucesso do Global 7500 da Bombardier na transformação da indústria de aviação privada. Gostaria de agradecer às nossas equipes em Montreal, Toronto e Wichita por projetar, construir e testar essa incrível façanha da tecnologia. É graças ao seu talento e dedicação que esta aeronave elevou o nível de excelência neste setor."
Com um alcance líder do setor de mais de 7.700 milhas náuticas, a aeronave Bombardier Global 7500 abre acesso global em viagens particulares de longa distância. A rede incomparável da VistaJet dá ao jato executivo Global 7500 o espaço para operar em seu pico e abre um mundo extenso de possibilidades ininterruptas para seus membros. Com o VistaJet, os passageiros podem viajar longas distâncias no Global 7500 para 187 países em todo o mundo, desbloqueando o acesso a 96% do mundo e a algumas das áreas mais difíceis de alcançar em um único voo.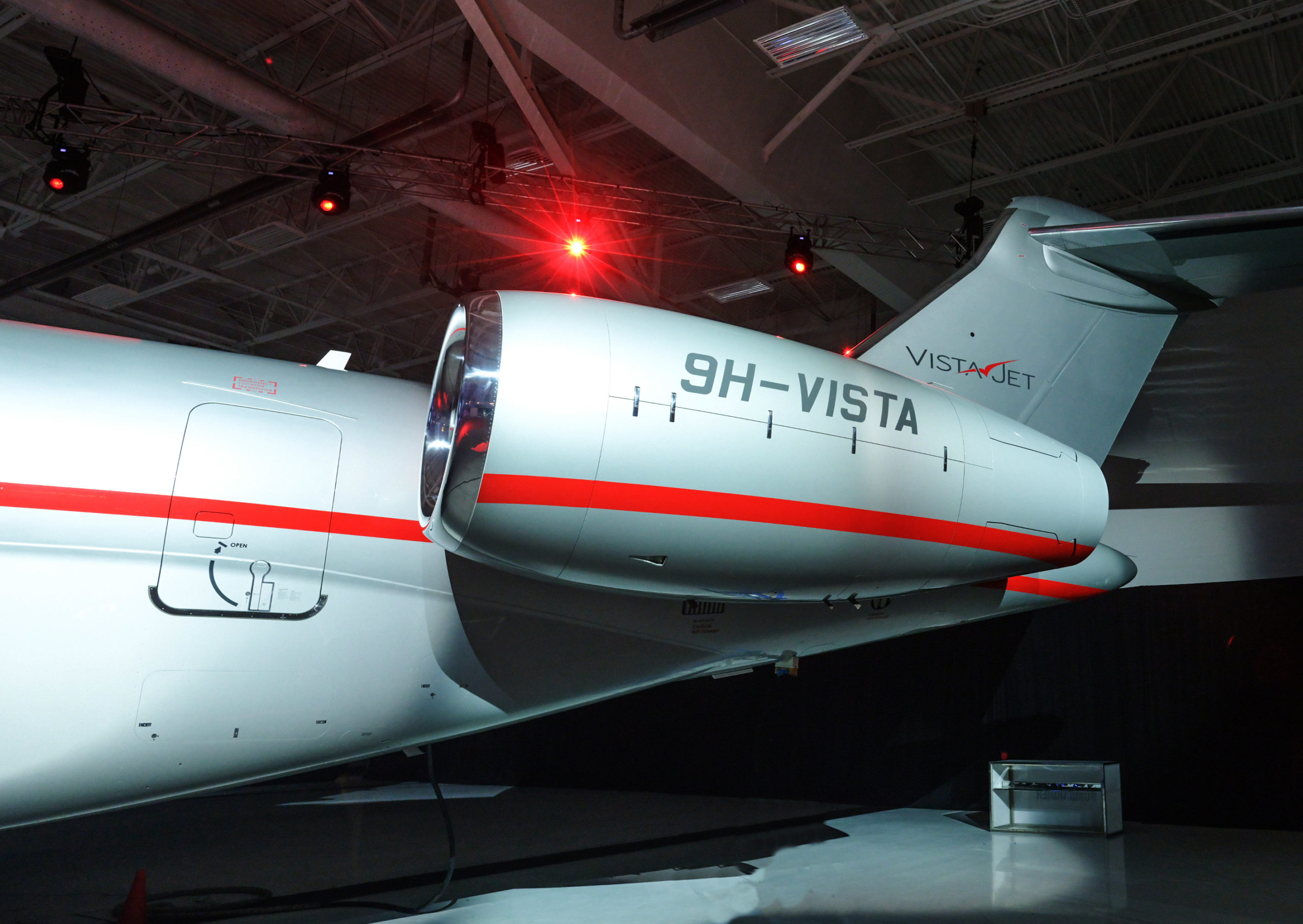 A frota Global 7500 da VistaJet já completou vários voos sem escalas incríveis, incluindo São Paulo para as Maldivas (15 horas e 43 minutos de voo), Los Angeles para Hong Kong (14 horas e 50 minutos), St Maarten para as Seychelles (14 horas e 45 minutos), Phuket a Vancouver (13 horas e 50 minutos), Liège a Jacarta (13 horas e 30 minutos), Honolulu a Helsinque (13 horas e 30 minutos) e muitos do Oriente Médio – incluindo Abu Dhabi a Washington DC (13 horas 50 minutos), Abu Dhabi para Sydney (13 horas e 30 minutos de voo) e Abu Dhabi para Nova York (13 horas e 10 minutos).
A aeronave Global 7500 da Bombardier é o primeiro jato executivo com uma Declaração Ambiental de Produto, oferecendo total transparência em seu desempenho. Ele voa a uma altitude mais alta (até 51.000 pés) do que os jatos comerciais, onde o ar é mais rarefeito, permitindo que a aeronave voe mais rápido enquanto queima menos combustível. Isso está alinhado com o compromisso da VistaJet de se tornar a primeira empresa de aviação executiva neutra em carbono até 2025.