A bomba "Quicksink" da Força Aérea dos EUA destruiu com sucesso um navio de superfície em grande escala no Golfo do México em um teste realizado no dia 28 de abril.
Organizado pelo Laboratório de Pesquisa da Força Aérea (AFRL) do serviço e pela Equipe de Testes Integrados de Eglin, o teste demonstrou a capacidade do novo ativo aéreo de baixo custo de derrotar ameaças marítimas.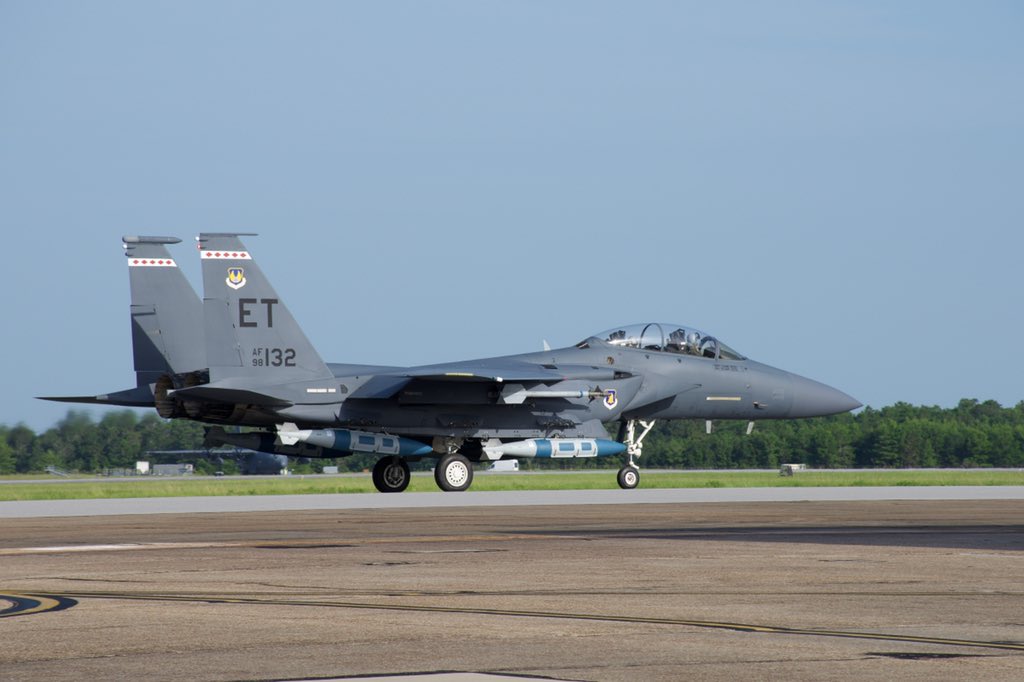 Um F-15E Strike Eagle lançou uma GBU-31 Joint Direct Attack Munition, ou JDAM, como parte do teste. Este foi, na verdade, o segundo experimento com a bomba, depois que o primeiro foi concluído em setembro do ano passado.
O programa Quicksink, uma parceria com a Marinha dos EUA, visa fornecer opções para neutralizar as ameaças marítimas de superfície, ao mesmo tempo em que demonstra a flexibilidade inerente da força conjunta. Esta Demonstração de Tecnologia de Capacidade Conjunta (JCTD) usa um JDAM para fornecer rapidamente um efeito imediato em alvos marítimos estacionários ou móveis a custos mínimos.
"Quicksink é uma resposta a uma necessidade urgente de neutralizar as ameaças marítimas à liberdade em todo o mundo", disse o coronel Tony Meeks, diretor da Diretoria de Munições da AFRL. "Os homens e mulheres desta diretoria encontram consistentemente maneiras de resolver os maiores desafios de nossa nação."
Os cientistas e engenheiros da AFRL estão desenvolvendo uma arquitetura de sistemas abertos de armas, ou WOSA, para permitir o posicionamento preciso do buscador da arma. A implementação do WOSA também reduz os custos ao fornecer modularidade por meio da capacidade de plug-and-play de componentes de busca de diferentes fabricantes, o que pode levar a custos reduzidos do sistema de armas e desempenho aprimorado.
"O Quicksink é único na medida em que pode fornecer novos recursos aos sistemas de armas existentes e futuros do Departamento de Defesa, dando aos comandantes combatentes e nossos líderes nacionais novas maneiras de se defender contra ameaças marítimas", disse Kirk Herzog, gerente do programa AFRL.
QUICKSINK is a Joint Capability Technology Demonstration (JCTD) that rapidly integrates and demonstrates Department of the Air Force technology creating air-delivered, low cost, surface vessels defeat capability for the warfighter. Learn More: https://t.co/sFKOQjmvba

— Air Force Research Lab – AFRL (@AFResearchLab) April 28, 2022
Enquanto os torpedos afundam predominantemente navios inimigos por meio de submarinos, novos métodos explorados através do Quicksink podem atingir a letalidade anti-navio com armas lançadas do ar, incluindo bombas guiadas de precisão JDAM de 2.000 libras modificadas.
"Torpedos pesados ??são eficazes [para afundar navios grandes], mas são caros e empregados por uma pequena porção dos meios navais", disse o major Andrew Swanson, chefe da 85ª divisão TES de Programas Avançados. "Com o Quicksink, demonstramos uma solução de baixo custo e mais ágil que tem potencial para ser empregada pela maioria das aeronaves de combate da Força Aérea dos EUA, oferecendo mais opções aos comandantes combatentes."
Este último experimento permitiu que os pesquisadores avaliassem os desafios científicos e tecnológicos associados ao conceito Quicksink para uso operacional.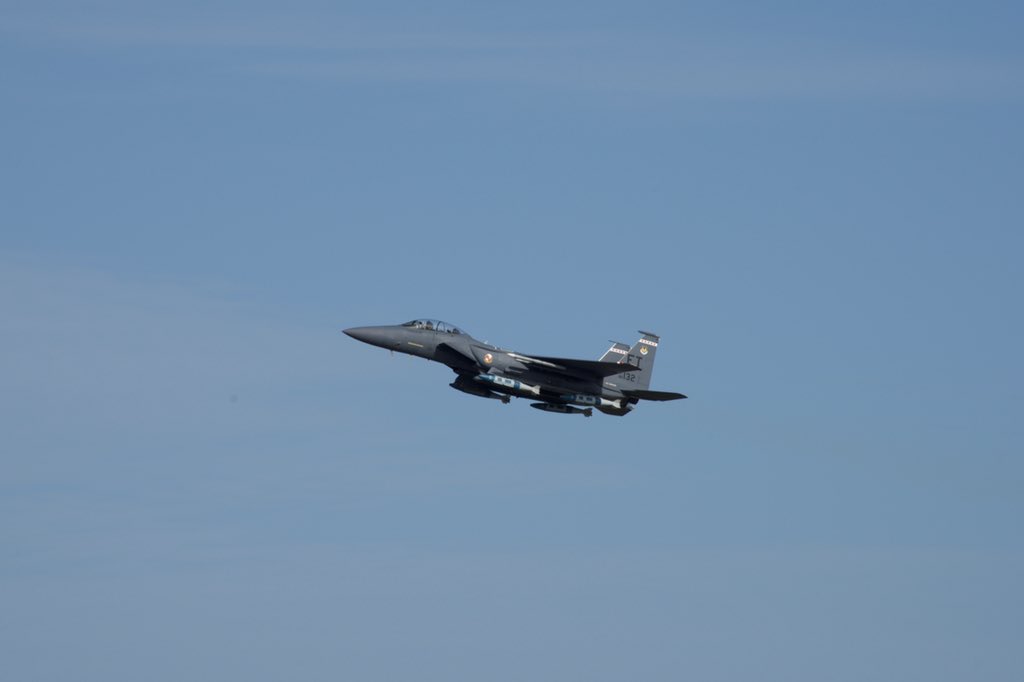 "Um submarino da Marinha tem a capacidade de lançar e destruir um navio com um único torpedo a qualquer momento, mas o Quicksink JCTD visa desenvolver um método de baixo custo para obter abates semelhantes a torpedos a partir do ar a uma taxa muito maior e ao longo de um área muito maior", disse Herzog.
Como foi lançado no Golfo do México, onde a Eglin opera a faixa de teste e treinamento de 120.000 milhas quadradas do Golfo Eglin, as partes interessadas assistiram à demonstração do Quicksink on-line graças a vários feeds de câmeras de plataformas aéreas.
"A missão Quicksink foi bem-sucedida graças às horas de planejamento e preparação fornecidas por toda a equipe de teste", disse o capitão J. Tucker Tipton, comandante do voo de teste ar-superfície, do 780º Esquadrão de Testes. "Este foi outro exemplo de como o 780º Esquadrão de Testes apoia os clientes de testes de desenvolvimento de armas e ajuda a fornecer recursos exclusivos ao combatente."
O Escritório do Subsecretário de Defesa para Pesquisa e Engenharia do Pentágono (OUSD(R&E)) concedeu este JCTD à Diretoria de Munições da AFRL no ano fiscal de 2021 como parte de seu programa de armas marítimas em andamento.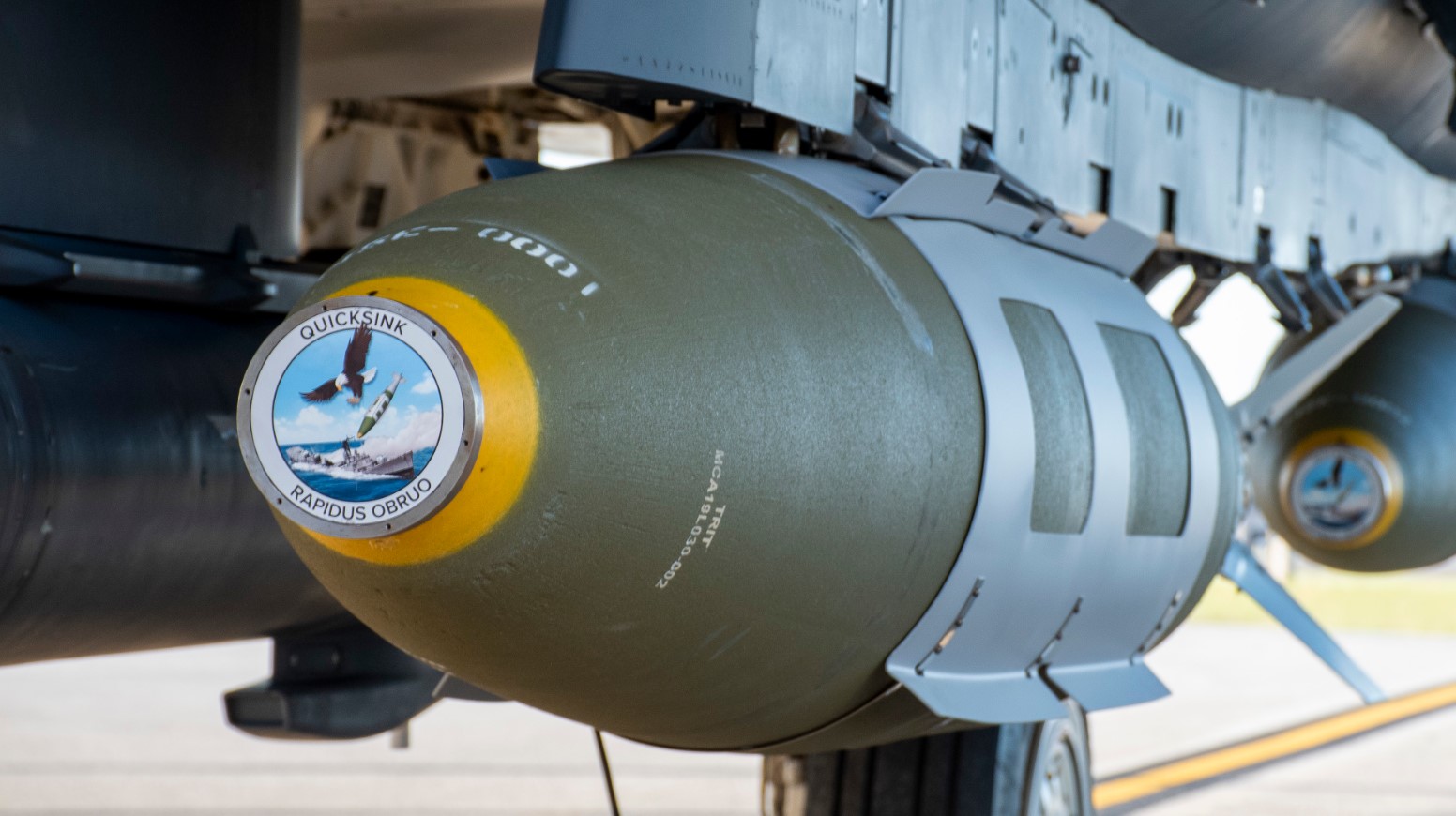 "O desenvolvimento dessa tecnologia é fundamental para manter a superioridade tecnológica dos EUA e enfrentar os desafios definidos de segurança nacional", disse Gerry Tighe, executivo de supervisão da OUSD(R&E) do JCTD. "Esta demonstração bem-sucedida representa um marco importante."
O AFRL é o líder técnico do programa Quicksink, enquanto o gerente de operações é o Comando Indo-Pacífico dos EUA.