A Boeing apresentou na semana passada um modelo de aeronave "hipersônica reutilizável" no fórum aeroespacial AIAA SciTech em San Diego. O modelo em forma de onda avança o conceito de avião hipersônico que a empresa lançou há quatro anos, não oficialmente chamado Valkyrie.
O editor sênior da Aviation Week, Guy Norris, compartilhou imagens do modelo no Twitter, chamando-o de um "design de 'respiração aérea' reutilizável Mach 5 mais realista" em comparação com a proposta anterior e afirmou que a aeronave poderia ter aplicações militares e espaciais.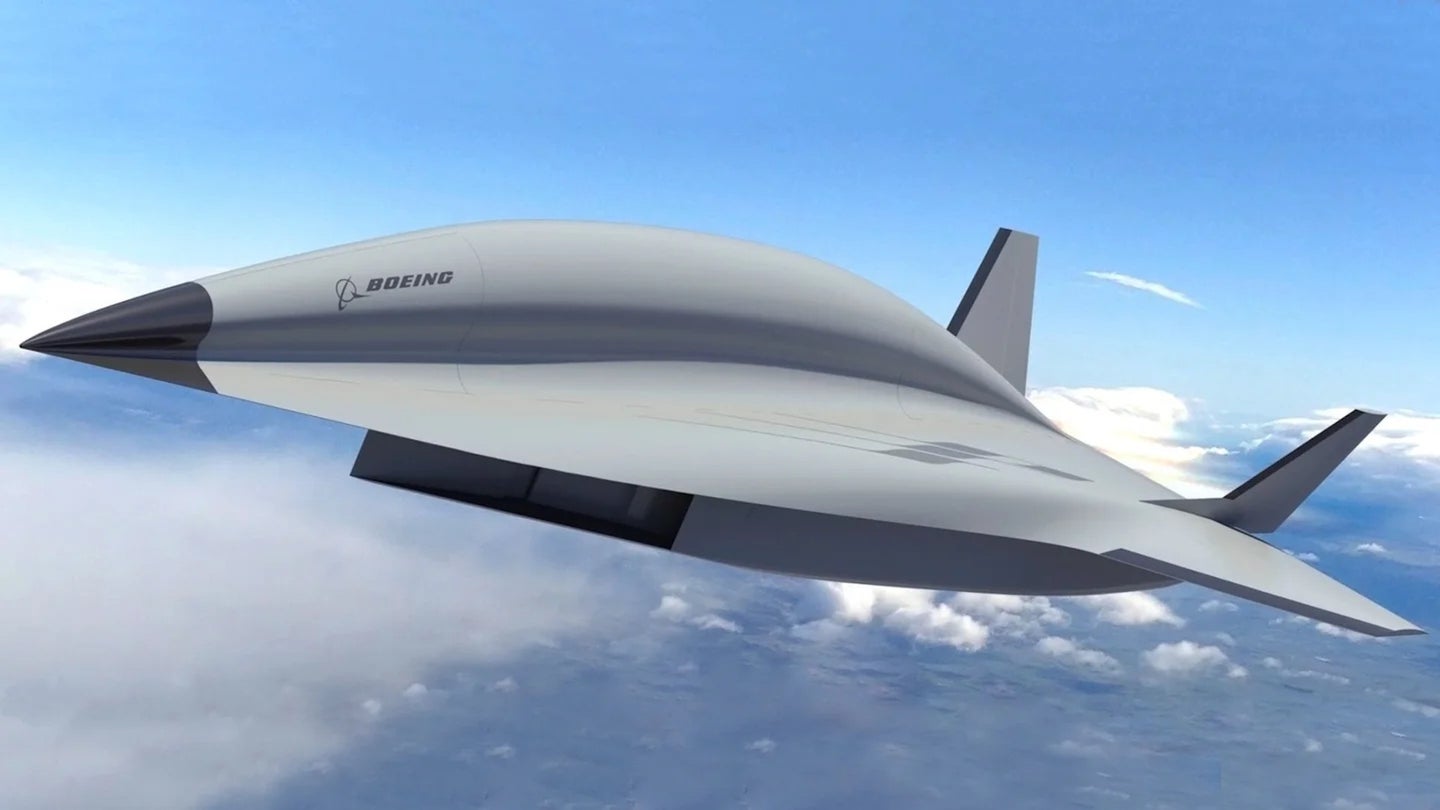 Bastante semelhante ao projeto anterior, a versão mais recente difere por ter uma fuselagem achatada, nariz mais avançado, asas mais curtas, caudas duplas e entradas de ar separadas.
Four years after first unveiling its hypersonic airliner concept at #AIAASciTech 2018 @Boeing has revealed a refined, more realistic Mach 5 reusable air-breathing design targeting military and space launch roles at @aiaa San Diego event pic.twitter.com/CtpxA5OJGn

— Guy Norris (@AvWeekGuy) January 4, 2022
A Boeing deve ter lançado o conceito anterior em reação à revelação da Lockheed Martin de seu conceito de design SR-72, destinado a ser uma aeronave reutilizável de inteligência, vigilância e reconhecimento. Com o lançamento do mais recente design, a empresa reforça sua posição na corrida hipersônica.
A couple more detailed images of newly unveiled @Boeing Mach 5 reusable hypersonic concept at #AIAASciTech here in San Diego pic.twitter.com/Dp4RQJ2tYJ

— Guy Norris (@AvWeekGuy) January 4, 2022
O diretor executivo do Instituto de Tecnologias Emergentes da National Defense Industrial Association, Mark J. Lewis, revelou à Air Force Magazine que a gigante da defesa de Berkeley vem trabalhando na aeronave há algum tempo, alegando que a mais recente proposta está "um pouco mais próxima para o que eles estão trabalhando."
"Acho que as configurações anteriores que eles estavam mostrando em conferências e reuniões não representavam com precisão as configurações que eles estavam desenvolvendo."
Lewis disse que o modelo é uma aeronave de ciclo combinado com turbina a gás e motor scramjet. Ele usa o motor de turbina a gás durante a decolagem e faz a transição para o modo scramjet quando a velocidade suficiente é alcançada.
"Projetar um caminho de fluxo de propulsão que vá de Mach 0 a Mach 5 ou Mach 6" é uma tarefa assustadora, disse Lewis, e "o diabo está realmente nos detalhes. A Boeing, eu sei, se esforçou muito para estudar esse caminho de fluxo de propulsão. E acho que o modelo mais recente reflete sua compreensão do desafio."
O conceito pode ter aplicações militares ou comerciais; este é apenas um dos vários conceitos de veículos hipersônicos que abrangem uma ampla gama de aplicações potenciais que os engenheiros da empresa estão estudando. Os engenheiros estão trabalhando em toda a empresa para desenvolver uma tecnologia que posicione a empresa no momento em que os clientes e os mercados estiverem prontos para colher os benefícios do voo hipersônico.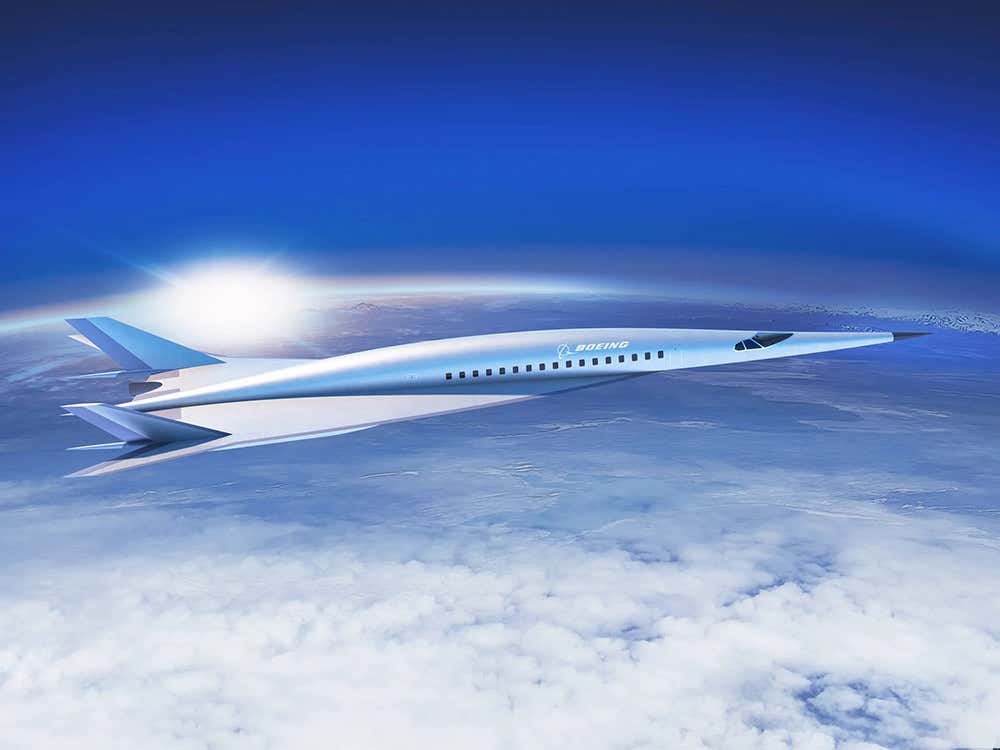 "Estamos empolgados com o potencial da tecnologia hipersônica para conectar o mundo mais rápido do que nunca", disse Kevin Bowcutt, membro técnico sênior e cientista-chefe da área de estudos hipersônicos da Boeing. "A Boeing está construindo sobre uma base de seis décadas de trabalho projetando, desenvolvendo e pilotando veículos hipersônicos experimentais, o que nos torna a empresa certa para liderar o esforço de levar essa tecnologia ao mercado no futuro."
Embora Bowcutt não possa especular quando o voo hipersônico para viagens globais será uma realidade, ele diz que é possível que um veículo hipersônico de passageiros possa estar no ar em 20 a 30 anos.