Michael Bloomberg está interessado em comprar a Dow Jones – a empresa que publica o The Wall Street Journal – ou o The Washington Post, expandindo seu império de mídia com duas das marcas mais respeitadas do jornalismo mundial.
O relato é da Axios, que citou uma fonte próxima ao empresário.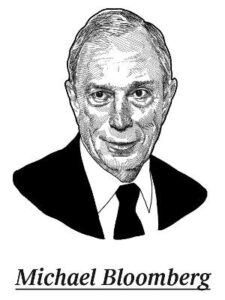 Segundo o site, Bloomberg estaria interessado nos dois veículos, mas a Dow Jones – que também é da agência de mesmo nome e do site MarketWatch – seria um alvo "mais forte," pois transformaria a Bloomberg num gigante ainda mais dominante no mercado financeiro. 
A Dow Jones teria sinergias claras com o Terminal Bloomberg –  a plataforma de dados, notícias e análises para o setor financeiro – já que seu portfólio premium de veículos ajudaria a vender mais assinaturas do terminal.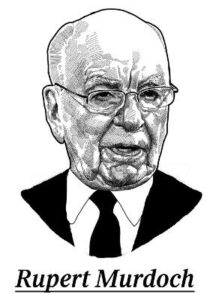 Hoje, as assinaturas do terminal respondem por 65% da receita de US$ 12 bilhões da Bloomberg LP, que mantém há décadas um share ao redor de 33% no mercado global de informações e dados financeiros. 
Ainda assim, parte da motivação seria prestígio.  "Bloomberg sente que nunca recebeu o crédito que merece por ter construído um império de notícias global que produz 5.000 notícias por dia para seus mais de 325.000 assinantes do terminal," diz a Axios.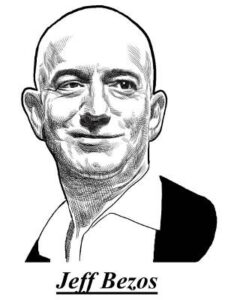 A Forbes estima a fortuna de Mike Bloomberg em US$ 77 bilhões. A Axios diz que Mike é "próximo" de Rupert Murdoch, mas ainda não abordou o controlador da Dow Jones a respeito do assunto, nem contratou bancos para avaliar a oportunidade. 
Já o Washington Post poderia ajudar a Bloomberg a ampliar sua cobertura de governo, uma área que sempre interessou a Mike Bloomberg, um apaixonado por políticas públicas que foi prefeito de Nova York por três mandatos e quase concorreu à Casa Branca. 
O Washington Post deve fechar o ano no prejuízo e tem perdido assinantes nos últimos meses. Desde 2013, o jornal pertence a Jeff Bezos, que pagou US$ 250 milhões à família da lendária Katherine Graham.  Segundo a Axios, Bloomberg e Bezos têm uma relação cordial, mas não são amigos. 
O jornal disse na semana passada que deve fazer demissões no início do ano que vem, mas apesar da situação delicada, um porta-voz do jornal disse à Axios que "O Post não está à venda."