A empresa aeroespacial alemã H2FLY, com sede em Stuttgart, conquistou um novo recorde mundial para seu HY4 de quatro lugares, que se tornou o primeiro avião de passageiros movido a hidrogênio a atingir uma altitude acima de 7.000 pés (2.134 m) em 13 de abril.
Além disso, o HY4 fez o primeiro voo de um embarque de passageiros movida a hidrogênio de um grande aeroporto para outro, viajando 77 milhas (124 km) de Stuttgart a Friedrichshafen, em 12 de abril.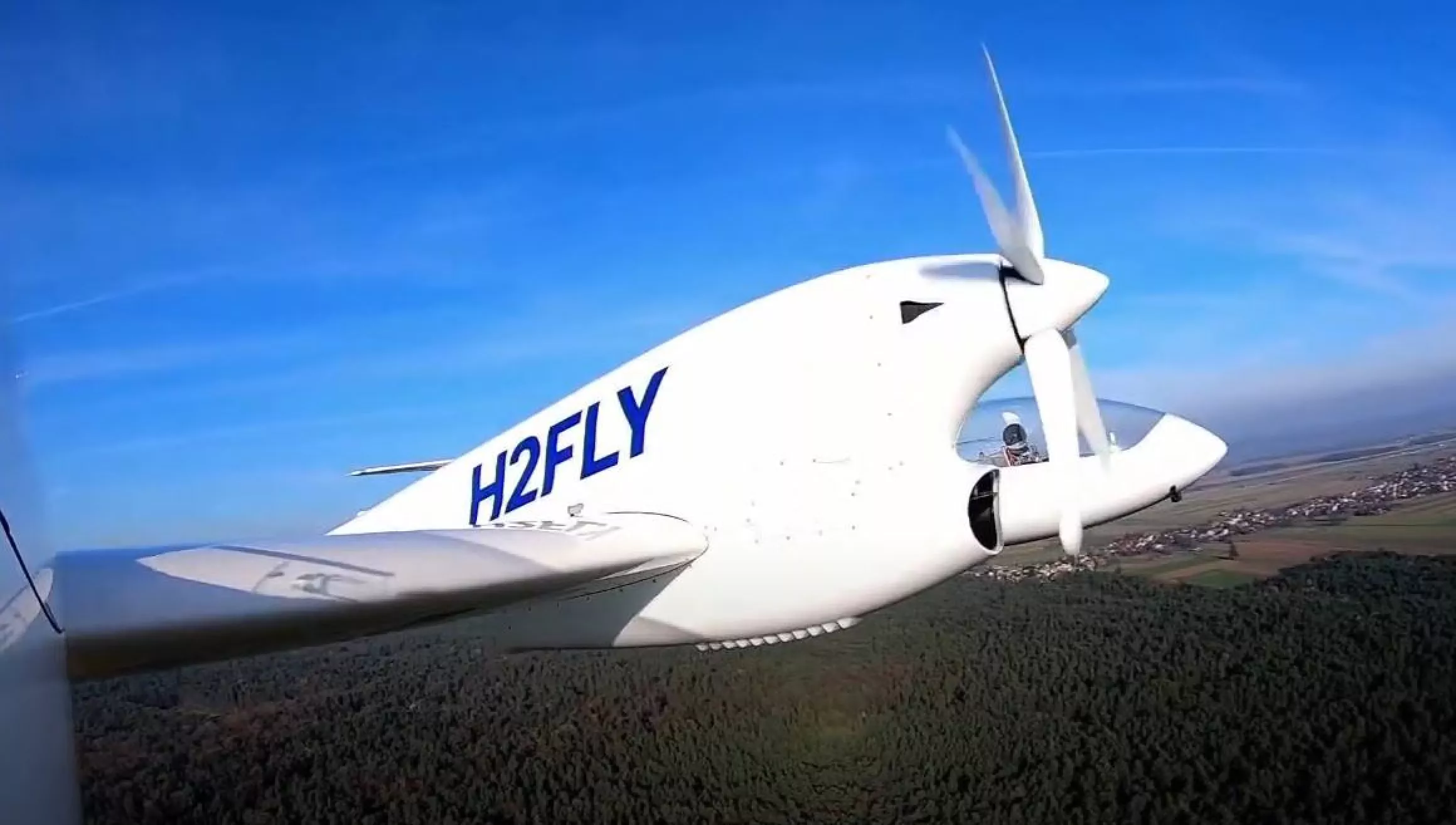 Decolando pela primeira vez em 2016, o HY4 com seu design distinto de fuselagem dupla é baseado na aeronave Pipistrel Taurus G4. No entanto, onde o G4 é uma aeronave totalmente elétrica, o HY4 é um projeto híbrido alimentado por um sistema de célula de combustível de hidrogênio de baixa temperatura desenvolvido pelo DLR Institute of Engineering Thermodynamics (DLR) em associação com a Hydrogenics.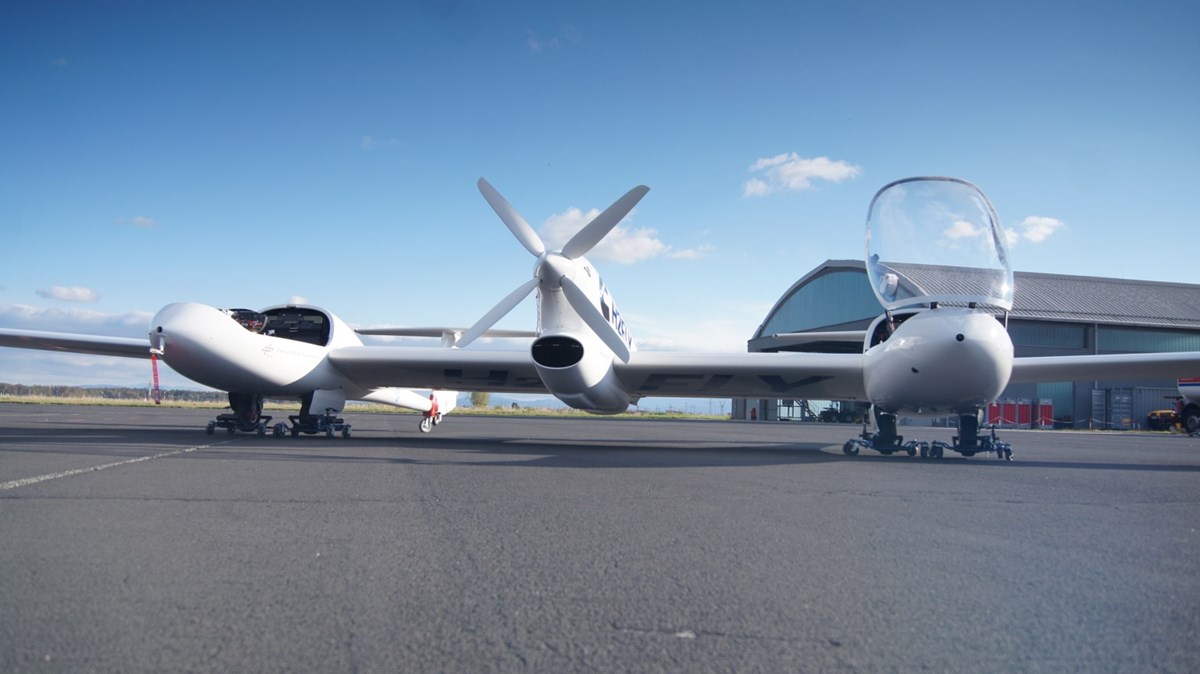 Para economizar peso, o hidrogênio é armazenado sob pressão abaixo de 5.800 psi em dois tanques compostos de carbono, um em cada fuselagem. Estes alimentam a célula de combustível, enquanto as baterias de íons de lítio fornecem um aumento de potência durante os momentos de pico de demanda pelo motor elétrico de 80 kW. A aeronave tem uma velocidade de cruzeiro de 90 mph (145 km/h) e um alcance projetado de até 900 milhas (1.500 km) sob carga útil mínima e ótimas condições de voo.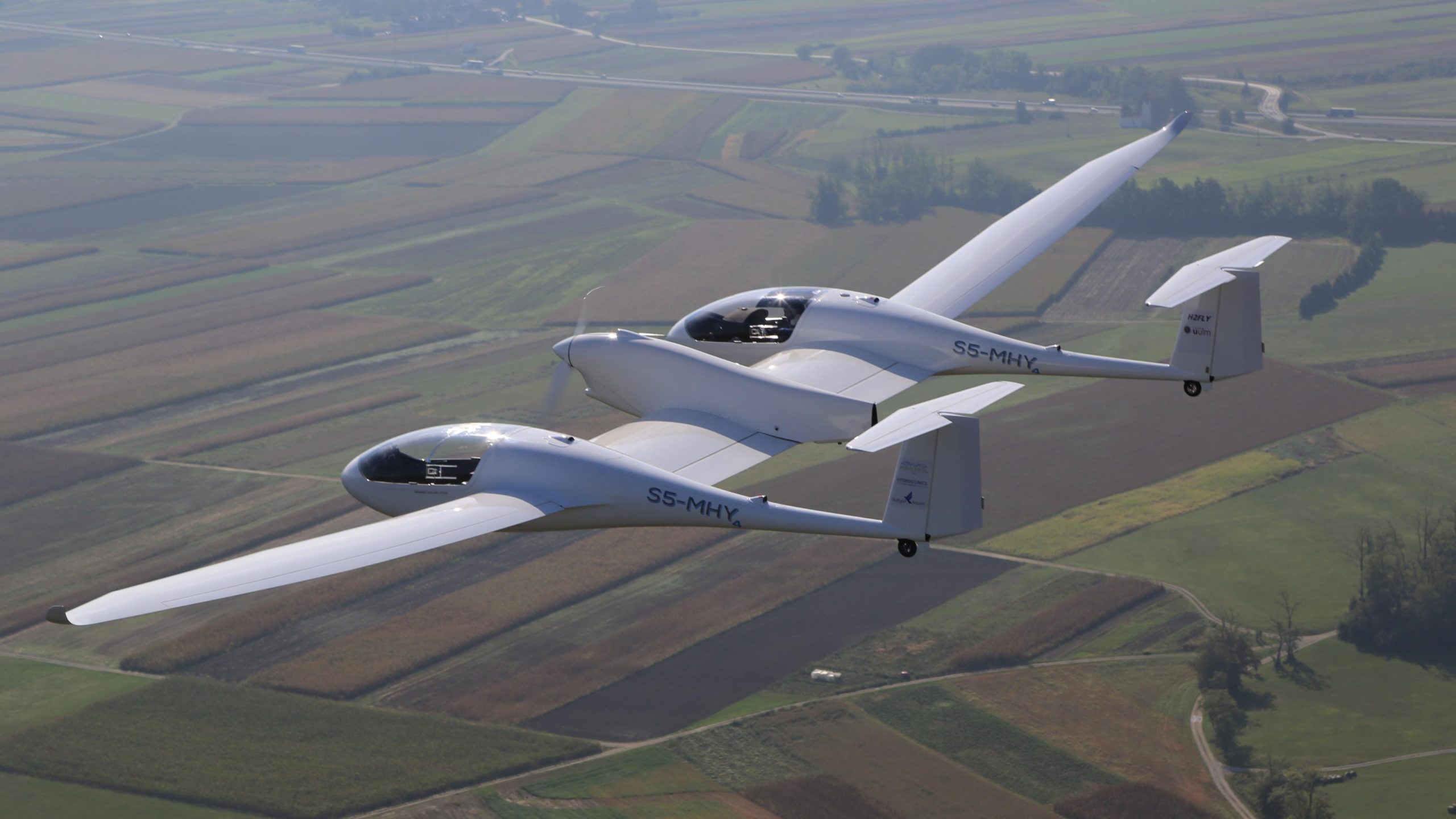 "Esta é uma conquista notável para a H2FLY, já que nenhuma outra aeronave de passageiros movida a hidrogênio voou entre dois aeroportos comerciais até hoje", disse o Dr. Josef Kallo, cofundador e CEO da H2FLY. "Também estamos entusiasmados por ter estabelecido o que acreditamos ser um novo recorde mundial ao atingir uma altitude de mais de 7.000 pés com nossa aeronave HY4. Queremos agradecer aos nossos parceiros de longa data: Stuttgart Airport, University of Ulm, DLR Stuttgart, Friedrichshafen Airport e AERO Friedrichshafen, por nos apoiar em nossa missão de tornar as viagens sustentáveis uma realidade."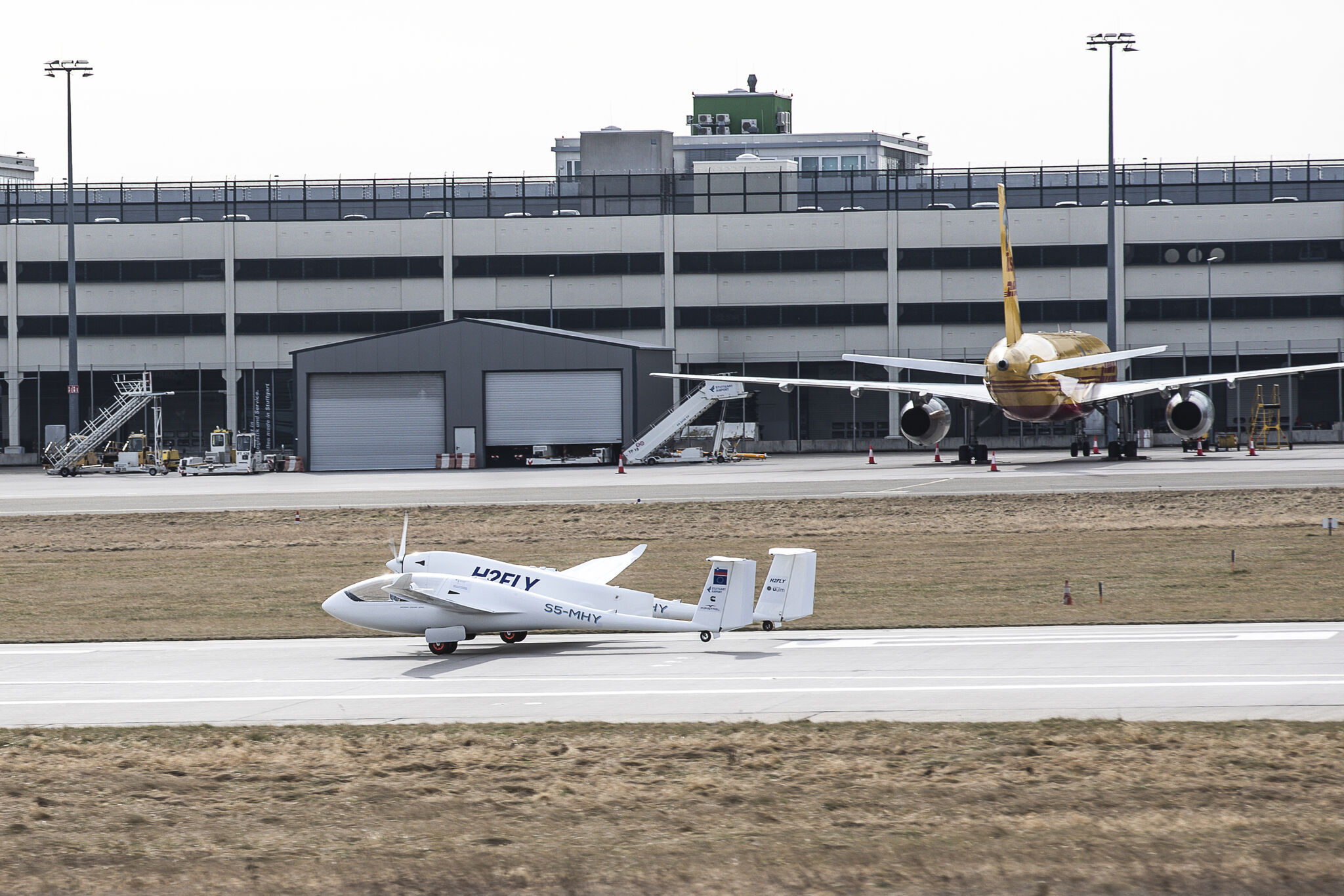 Procurando inaugurar uma era de viagens aéreas sustentáveis e livres de emissões, a H2FLY espera estar voando aeronaves hidroelétricas transportando até 40 passageiros a distâncias de até 2.000 km em "apenas alguns anos".