O astronauta Thomas Pesquet da Agência Espacial Europeia (ESA), os astronautas Shane Kimbrough e Megan McArthur da NASA e o astronauta Akihiko Hoshide da Agência Espacial Japonesa pousaram na costa da Flórida no início do dia 9 de novembro de 2021, junto com 240 kg de resultados de experiência.
A descida de oito horas e meia da Estação Espacial Internacional foi possibilitada pela mesma cápsula do SpaceX Crew Dragon, a Endeavour, que os levou a bordo da estação em 23 de abril de 2021.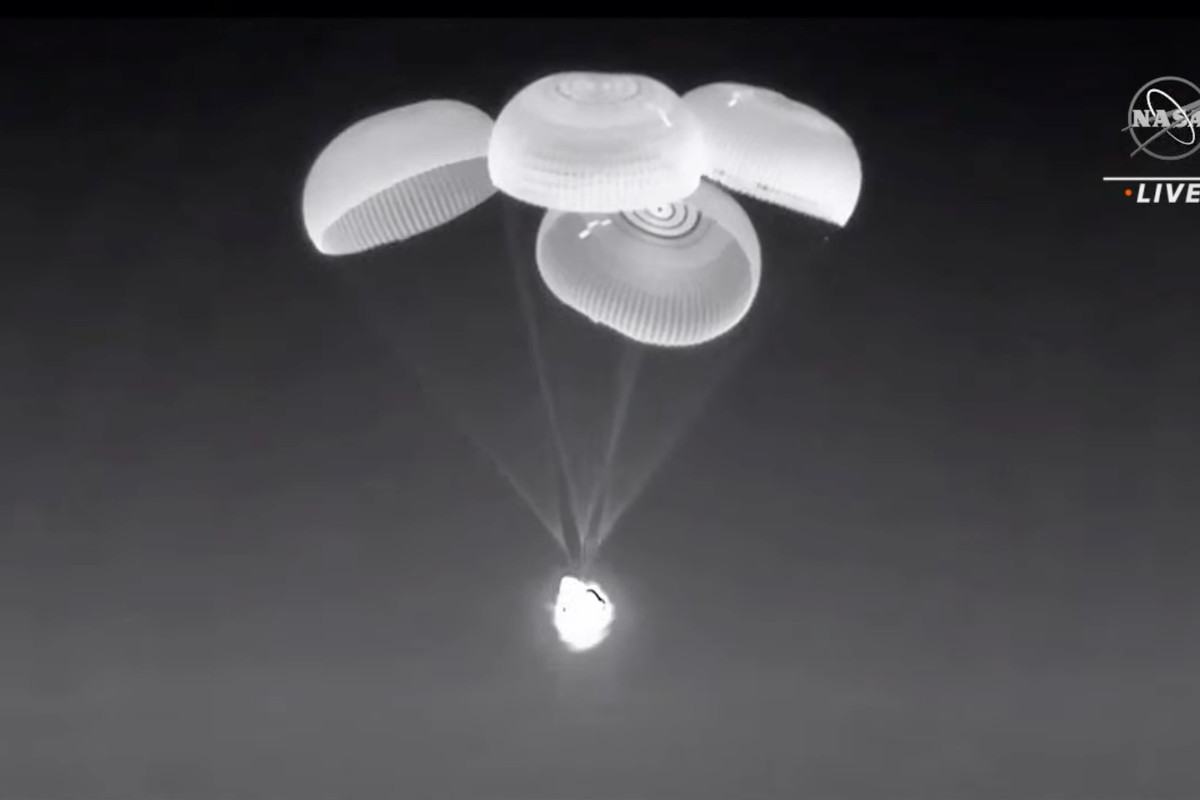 A cápsula foi desacelerada por paraquedas. Uma vez na água, foi içada com um guindaste até um navio. Os astronautas foram removidos um a um e colocados em macas.
Os membros da tripulação devem seguir um longo período de reabilitação física antes que possam se readaptar à gravidade da Terra novamente. Durante as próximas três semanas, a tripulação será observada em um estudo sobre os efeitos da ausência de peso no corpo humano.
Sua missão de seis meses foi nada menos que agitada, e a tripulação teve que lidar com sua cota de desafios.
Durante uma inspeção de rotina em 12 de maio de 2021, um pequeno orifício foi encontrado no braço robótico Canadarm2 atribuído a um impacto com um micrometeorito ou detritos espaciais.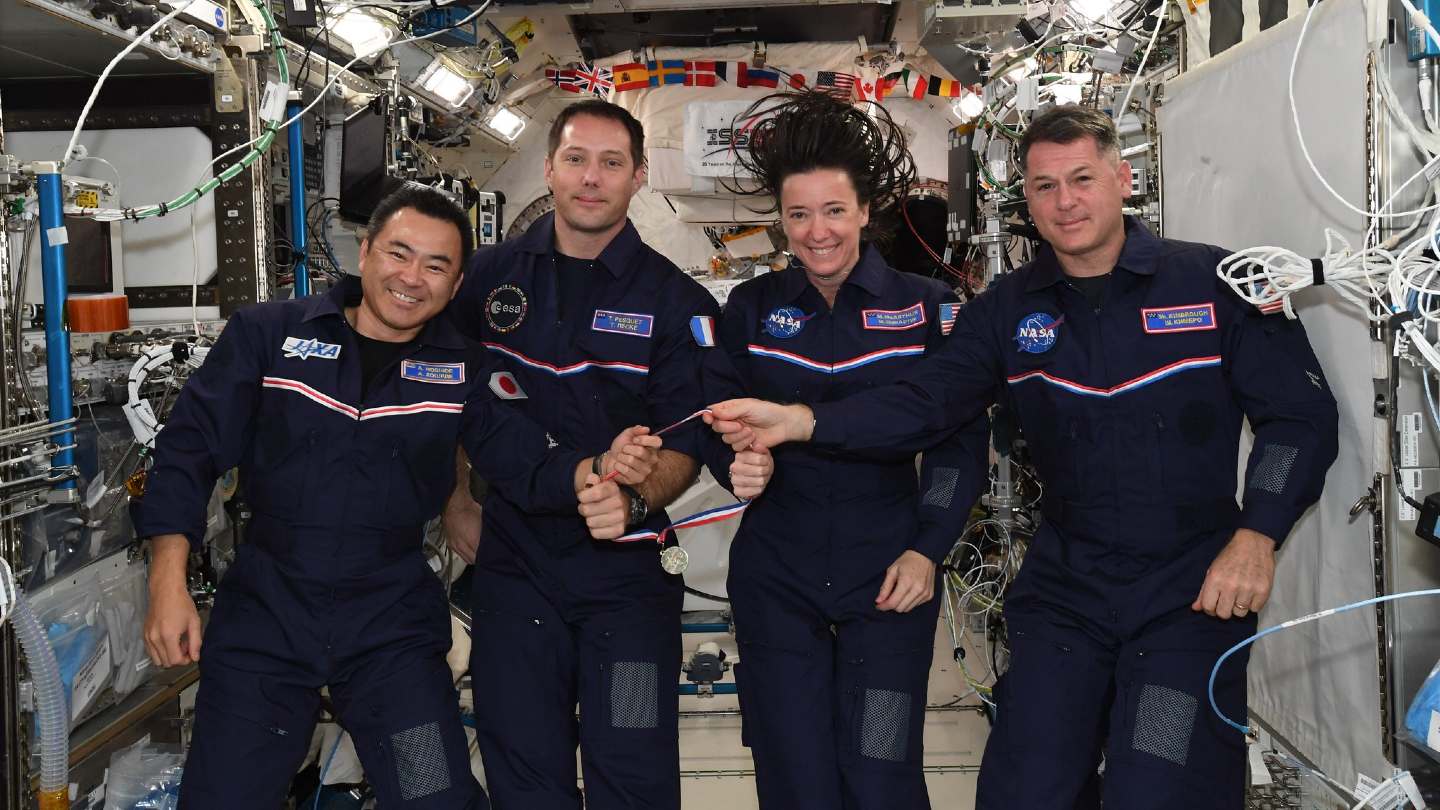 Então, durante três caminhadas espaciais em 16, 20 e 25 de junho de 2021, os astronautas Thomas Pesquet e Shane Kimbrough concluíram a instalação de novos painéis solares, proporcionando um upgrade de 34% na geração de energia para a ISS.
Bittersweet feeling to leave @Space_Station. A magical place in the sky that grants superpowers like floating and seeing?in a glance. ?to the people that built it, for everyone's benefit. It gives me hope that humans can achieve anything, with good intentions, when we want to. pic.twitter.com/jTYA5aqa5B

— Thomas Pesquet (@Thom_astro) November 8, 2021
Em 29 de julho de 2021, cerca de duas horas depois de atracar na ISS, o novo módulo científico russo Nauka inadvertidamente disparou seus propulsores, fazendo com que toda a estação se desviasse de sua órbita.
Em 5 de outubro de 2021, a equipe da ISS recebeu a atriz russa Yulia Peresild e o diretor Klim Shipenko em uma curta visita para filmar o primeiro longa-metragem do mundo em órbita.
Os três astronautas ainda na ISS, os russos Anton Shkaplerov e Pyotr Dubrov, e o americano Mark Vande Hei, logo serão acompanhados por mais três astronautas da NASA, Raja Chari, Kayla Barron e Tom Marshburn, bem como Matthias Maurer da ESA. A decolagem está prevista para 10 de novembro de 2021.