Depois que a Espanha deu luz verde em janeiro deste ano como a última das quatro nações parceiras no projeto, a Airbus e a Organização para Cooperação Conjunta de Armamento (OCCAR) assinaram um contrato que lança o desenvolvimento do Eurodrone.
Assinado em 24 de fevereiro, o contrato inclui o desenvolvimento e fabricação de 20 sistemas e 5 anos de suporte inicial em serviço.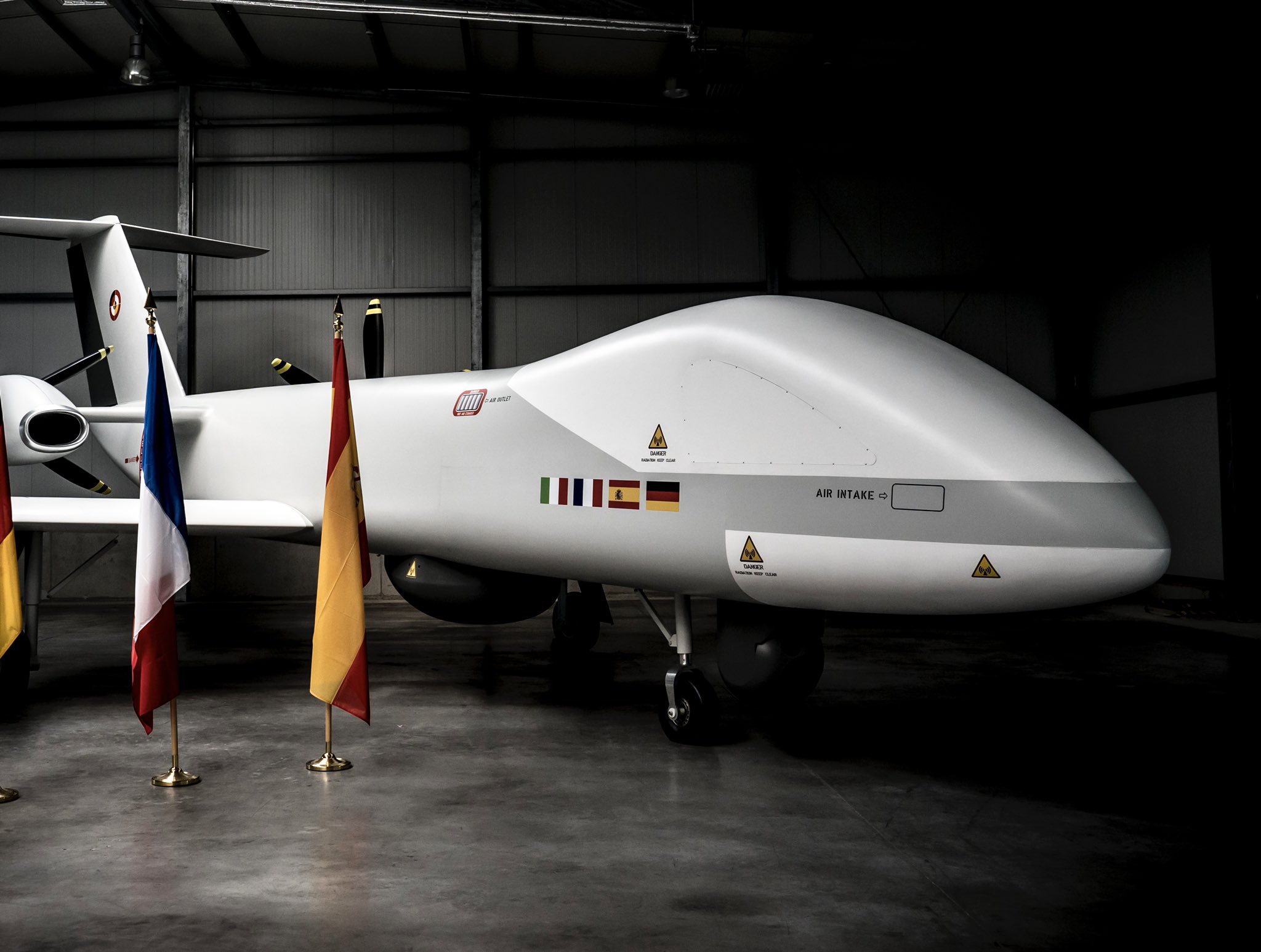 A Airbus Defense and Space GmbH assinou em representação dos três principais subcontratados: Airbus Defense and Space SAU na Espanha, Dassault Aviation na França e Leonardo SpA na Itália, enquanto a OCCAR assinou em nome das quatro nações lançadoras do programa Alemanha, França, Itália e Espanha.
De acordo com as informações disponíveis, o Sistema de Aeronaves Remotamente Pilotadas (RPAS) de Média Altitude e Longa Resistência (MALE) Eurodrone terá uma envergadura de 30 metros e um comprimento de 16,4 metros. Terá um peso máximo de decolagem de cerca de onze toneladas e voará a altitudes de cerca de 13.500 metros. Além de inteligência, vigilância e reconhecimento, o drone também será equipado com sistemas de inteligência de sinais (SIGINT).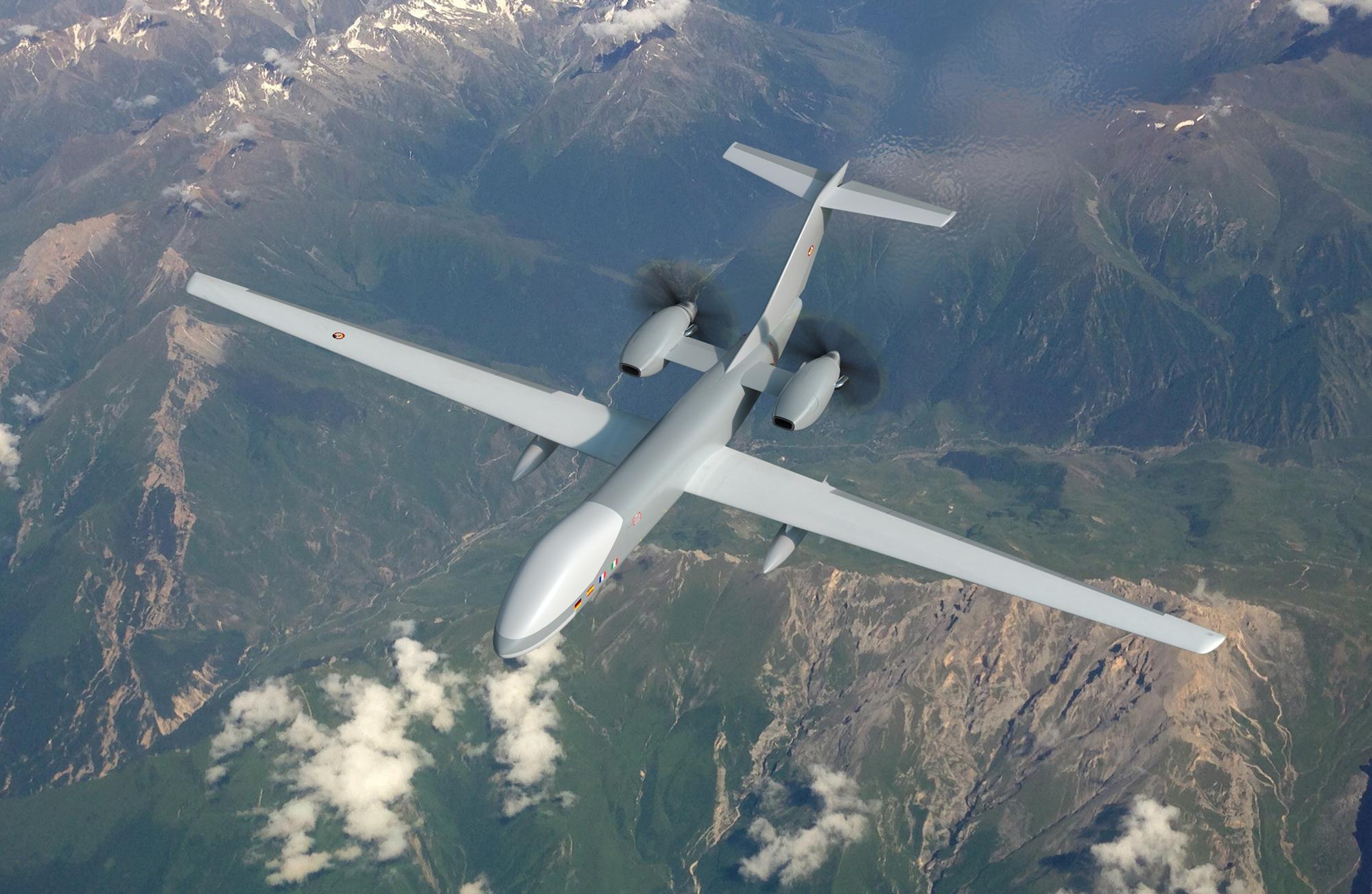 "Esta assinatura dá início ao desenvolvimento de um dos programas de defesa europeus mais ambiciosos. O Eurodrone é o resultado do trabalho colaborativo entre a indústria, a OCCAR e as nações. Ele entregará o Sistema Aéreo Não Tripulado (UAS) mais avançado em seu segmento, gerará mais de 7.000 empregos de alta tecnologia na indústria e fortalecerá a soberania industrial europeia, o know-how e a colaboração entre as nações", disse Mike Schoellhorn, CEO da Airbus Defesa e Espaço.
#Eurodrone is a Medium Altitude Long Endurance Remotely Piloted Aircraft System with versatile and adaptable capabilities that make it the perfect platform for Intelligence, Surveillance Target Acquisition and Reconnaissance (ISTAR) missions or homeland security operations. pic.twitter.com/3e1udDQz5g

— Airbus Defence (@AirbusDefence) February 24, 2022
"A Eurodrone fornecerá sistemas operacionais soberanos e de alto desempenho para as forças armadas e representa um componente-chave da indústria de defesa europeia, bem como uma oportunidade única de mostrar nossa alta experiência e capacidades tecnológicas decorrentes de décadas de colaboração europeia em programas militares", acrescentou Lucio Valerio Cioffi, gerente geral da Leonardo.
O Eurodrone apresentará um design de arquitetura aberta para permitir o crescimento e a redefinição das capacidades do sistema, conforme necessário para as necessidades futuras das forças armadas dos clientes.
Segundo a OCCAR, é o primeiro MALE projetado desde o início para atender aos requisitos de integração no espaço aéreo civil, ajudando a melhorar eficiências como o uso de rotas de voo diretas, sem a necessidade de locais de pouso de emergência pré-planejados, o que economiza tempo, combustível e, como resultado, as emissões de CO2.